Current Volunteer Opportunities
United Way Monterey County is recruiting volunteers for the 2023 Pebble Beach Pro-Am Golf Tournament. The event begins on Wednesday, February 1st – Sunday February 5th, 2023. Volunteers will be working outdoors and be responsible for scanning entry tickets.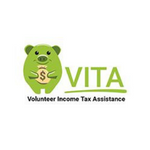 Do you want to help our community save money? VITA volunteers are IRS-trained community members from all different walks of life. They help prepare CA state and federal taxes for working families and individuals in Monterey County for FREE!
Partner Opportunities
UWMC posts, as a service to our community, volunteer opportunities from community organizations.  Please refer to the particular agency for schedules, training, and safety procedures. Click here for guidelines on how volunteers and agencies can help maintain a healthy and safe environment.
United Way Monterey County partners with Community Builders, a volunteer platform for Monterey County which is promoting local volunteer opportunities related to COVID-19 pandemic relief. Please click here to learn more about local volunteer opportunities available through Community Builders.
Community Emergency Response Volunteer (CERV)
CERV of the Monterey Peninsula is a non-profit 501(c)(3) organization with a mission to support local CERT programs, build public awareness about emergency preparedness, and promote the community's capacity to respond to natural disasters and man-made emergencies. CERV supports local CERT programs and community preparedness through networking, grant writing, workshops, collaborating with local businesses and other organizations, and co-sponsorship of community events. Click here to learn more.
Community Homeless Solutions
Community Homeless Solutions is looking for volunteers who are passionate, independent and committed to providing effective services. There are a lot of opportunities to volunteer with helping check people in and out of the shelter, childcare, reception, workshops, etc. They also need volunteers who can make at least a 6 to 12-month commitment. Click here to learn more.
Love Our Central Coast
Love Our Central coast has recently launched a program on Tuesdays and Fridays that provides food to individuals dealing with homelessness in encampments around Monterey Peninsula and beyond. We utilize great volunteers to bag up and deliver food to different encampments. Food is packaged at the Cabrillo Family Resource Center/Adult Education School on La Playa Ave in Seaside. Click here to learn more.