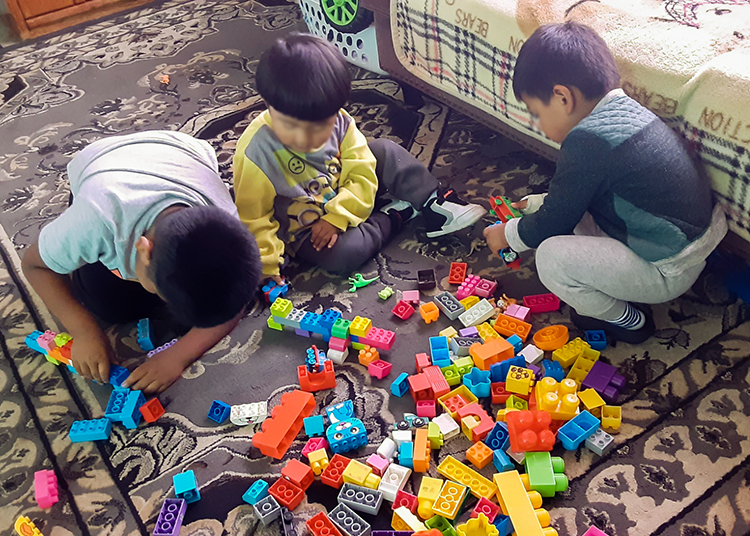 Goal
Family, Friends, and Neighbors (FFNs) caregivers support the culture, language, and values of its community. These informal child care providers offer low-cost, high-quality early childhood education so children are academically, socially, and emotionally prepared to enter kindergarten.
Program Objectives
UWMC and Community Action Partnership of San Luis Obispo (CAPSLO) have been working together since July 2018 to:
Develop a learning and support network of FFN providers in Gonzales and Greenfield; and build their capacity with activities that provide tools, curriculum, and lessons to:

Improve different modes of early childhood development.
Improve the environment so children learn and play in safe nurturing spaces.
Allow providers to assess children and develop individualized child development and education plans.
Enable providers to develop professionally and become licensed if they choose to do so.
Increase access to quality affordable childcare and improve kindergarten readiness in Gonzales and Greenfield.

Offer resource and referral information that allows FFNs to access essential community, health and human services.
Develop metrics to measure children's educational improvement and outcomes.
Silvia's Story
Silvia is from Greenfield and cares for six children ranging from 3 to 12 years old.
With the support of UWMC and CAPSLO, she has provided the children with materials and activities to support their learning and development. Silvia indicates that she has had several trainings and has learned how to be more mindful towards the children's social, emotional, and physical health.
"Las ayudas que me dieron lo use para pagar mi internet y parte de mi luz y compre algunas cosas para los niños y la tableta lo uso para videos de aprendizaje y canciones para los entre otra cosas."
"The grants I received I used to pay for my internet and some of my electricity and I bought some things for the kids and the tablet I use for learning videos and songs for the kids among other things."

"El program de diferentes ideas y te ayuda a encontrar programas que puedes aplicar si necesitas ayuda y a entender la educación temprana en los niños."
"The program gives you different ideas and helps you to find programs that you can apply if you need help and to understand early education in children."

"Miró que los niños les encanta pintar y ser creativos" "Nos ponemos hacer actividades juntos y también nos acompañas los niños más grandes."
"I see that the kids love to paint and be creative" "We get to do activities together and also the older kids join us."