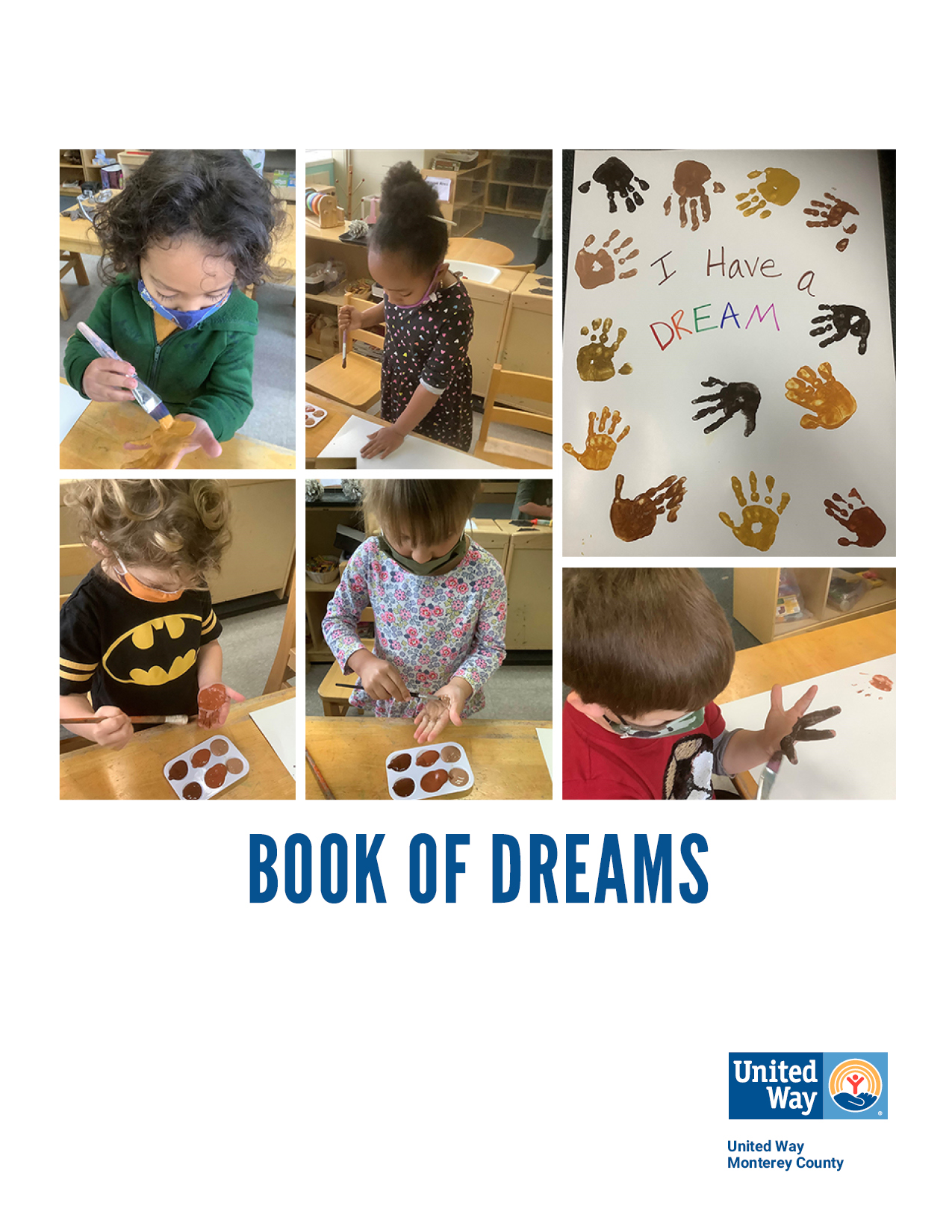 United Way Monterey County (UWMC) and volunteers celebrated Dr. Martin Luther King, Jr.'s life and achievements with preschool children from the Seaside Child Development Center and the Marina Child Development Center. The virtual literacy events, generously sponsored by Union Bank and Comcast, took place during the week of January 11th. 
A total of 15 volunteers representing Union Bank, Comcast California, the City of Seaside, and UWMC, engaged with 15 preschool classrooms by inspiring readings of 'I am Brave' by Brad Meltzer, and 'Happy Birthday Martin Luther King' by Jean Marzollo. 
Union Bank volunteers read to 11 classes, sharing Dr. King's principles of peace and friendship, the importance of being brave, and the value of 'Having a Dream'. Judy Guzman-Krueger, Managing Director/Regional Manager, Greater Monterey Bay Region, Union Bank, joined this celebration by reading 'I am Brave'. Ms. Guzman-Krueger's virtual reading is available here.
Todd Hilger, from Comcast, also volunteered to read to a classroom at the Seaside Child Development Center.
Alexis Garcia-Arrazola, Council Member, City of Seaside, shared Dr. King's key principles with children at the Seaside Child Development Center. Katy Castagna, President and CEO, United Way Monterey County, also inspired students through Dr. King's messages of love, kindness, and unity.
KION-TV covered this event on January 13th during their 'KION for Kids' news segment, which included an interview with Ms. Castagna and highlighted Alexis Garcia-Arrazola reading to our young learners.
Following the virtual literacy events, children participated in some fun and creative activities to share their dreams. UWMC collected their artwork to make the "Book of Dreams".
Please watch this video of the children from the participating preschools applying Dr. King's teachings of equality and unity. They blended several different skin tone paints on a spinning wheel to create one color, reflecting the idea of "We are all one". Children enjoyed this activity while singing "But the world is a mixing cup, just look what happens when you stir it up. The world is beautiful when we live in harmony".